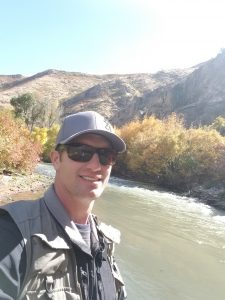 My Name is Todd Tovey, and I have been an avid fly fisher in Utah for 20 years!  Fly fishing has always been a passion of mine and something that I have been able to share with my dad for many years.  I love doing anything outdoors where I can enjoy the beauty of our country.  I got started with Titeline Fishing Products when John Seidel asked me to take it over in 2016.  I have enjoyed every minute of it.  I love getting to know new people and talk with them about their business and what they are doing to promote the fly fishing industry.  I look forward to many years of providing fly fishing products to fly shops around the world!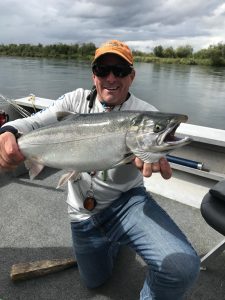 The concepts behind Titeline Fishing began thirty years ago when John Seidel's father, a retired insurance salesman, blew up his basement in an effort to invent a good fly floatant.  When the firemen arrived to rescue John's dad, he ran them off claiming he didn't need their help.  John apparently inherited his dad's entrepreneurial spirit.  Because a few years later, he opened his own fly shop, started his guide service and developed the original powder that both dries and waterproofs dry flies.
He manufactured his original invention in a jewelry stone tumbler and sold it to friends and at fishing shows.  As his orders grew, he graduated his process to a cement mixer and continued to develop other products like his temperature stable grease floatant, fly sinkant and fly pre-treatment.
His career eventually took him out of the fly shop business as he moved into boat sales and now owns his own radon removal business. 
The Titeline Fishing brand went through a transition and left the market for a couple of years.  The Company is now back in Utah in full swing.